Julia Abelsky, '17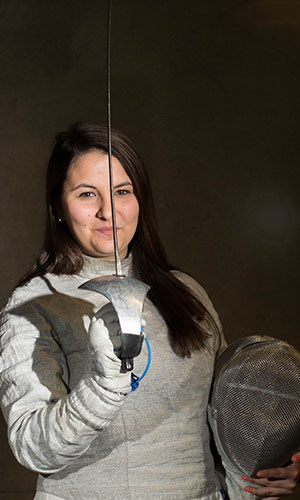 Hometown
Atlanta, Georgia
Concentrations
Statistics major

Mathematics and Business Institutions minors
LAB DISCOVERIES
While still in high school, Julia created a large molecule—a diblock copolymer—with refractive properties that allowed her to engineer a nano "cloaking device," rendering tiny particles invisible. Her research
 has applications for telecommunications, deep-sea sensors, medical diagnostics, defense, and optics.
Varsity athlete
As a first-year sabre fencer, Julia led the Wildcats in regular-season victories and competed in the NCAA championships.
"I'm struck by
 how full of stories everyone is. 
You realize you can't put people into categories; they're always surprising you. People here do amazing things."
Back to top