Elaine Botros
Elaine Botros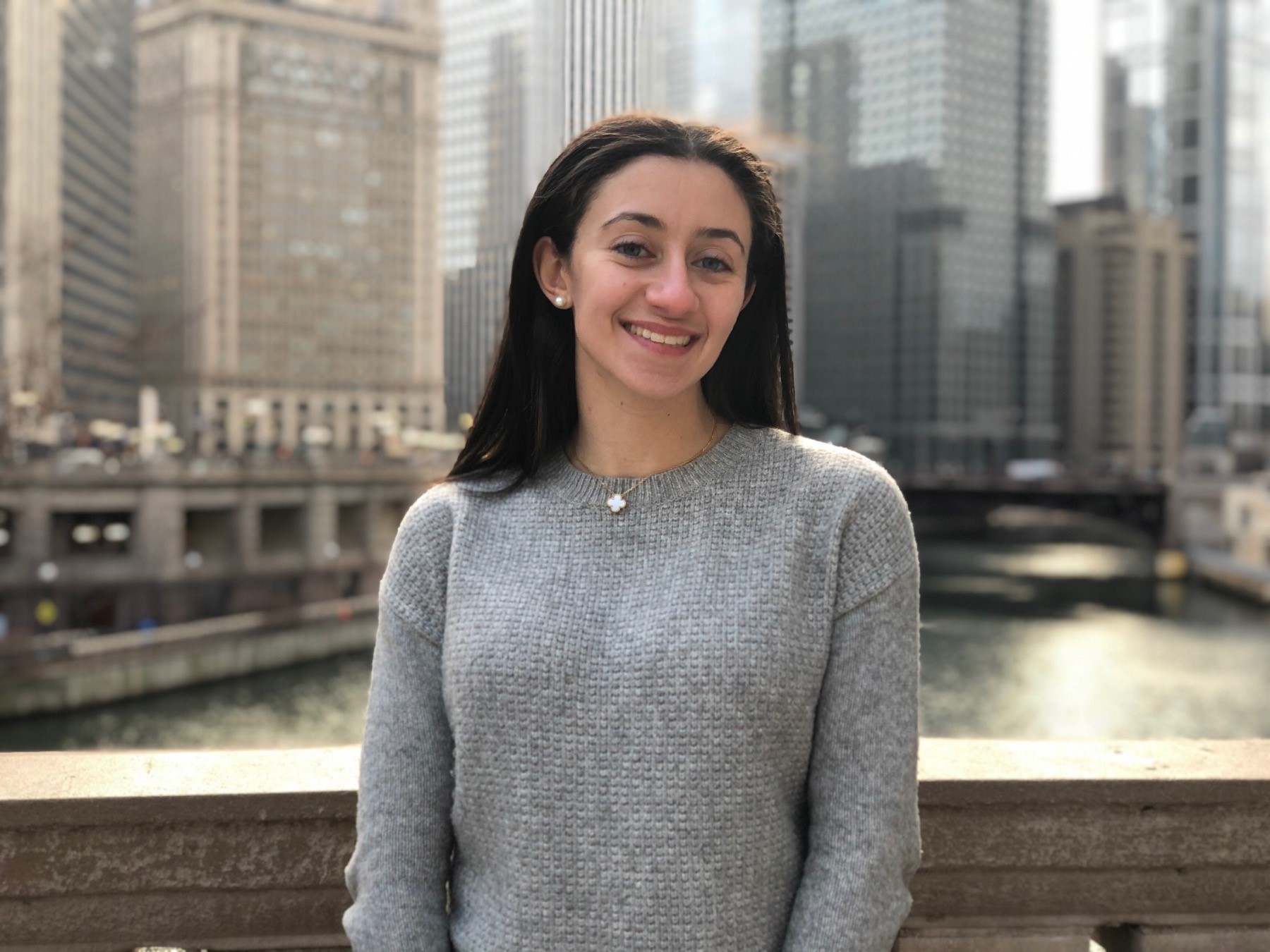 she/her
Class of 2022
Arch Programs
Bio&ChemEXCEL, Bridge 2, Posner, Peer Mentoring
Major/Minor
Neuroscience/Communication Sciences and Disorders (CSD)
Why did you decide to participate in Arch?
Going into my freshman year, I was interested in finding a small community of students and faculty members to connect with at NU and I have found that within the Arch Scholars program. Not only was I introduced to faculty members encouraging of my academic pursuits but I was able to meet like-minded students willing to share about their own struggles and successes as well as offer advice.
What is one of your favorite memories from Arch?
One of my favorite memories as an Arch participant was the scavenger hunt in downtown Chicago with the Bio&Chem EXCEL program before my freshman year. Our upperclassmen counsellors showed us how to use the intercampus bus to go into the city and led us through a day-long exploration of well-known sites around NU's Feinberg campus. Comfortably knowing how to use NU's bus system encouraged me to explore more of Chicago on my own.
What are your plans after graduation?
After graduation I will begin applying to medical school.
What is your favorite spot on campus?
"Core" in University Library. It has an incredible view of NU's lakefill and is a great place to study with friends!
What is your favorite class you have taken at Northwestern?
Systems and Behavioral Neuroscience
Fun/Interesting Fact About You
I am on Northwestern's Rowing Team.
I am in NU's MENA (Middle Eastern + North African) Students' Association.
I work in the L.E.A.R.N. Research Lab.
I am from Milwaukee, WI
Advice for First Year Students
Be your own advocate! NU is filled with faculty + students who are more than willing to mentor you -- if you need help, just ask!
Back to top