Dean Adrian Randolph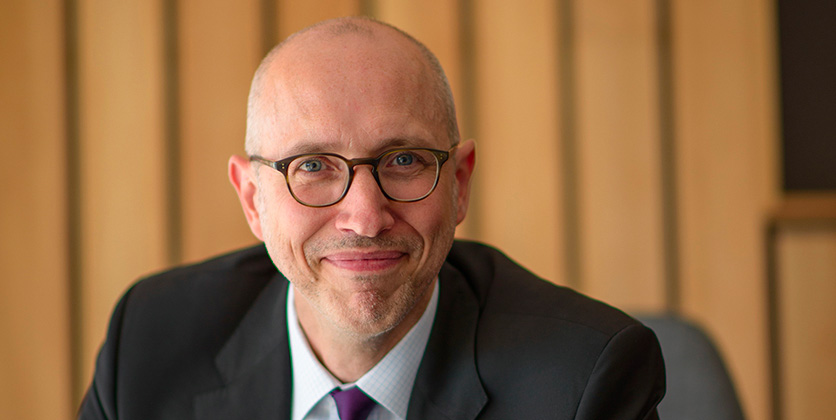 Adrian Randolph is dean of the Judd A. and Marjorie Weinberg College of Arts and Sciences and Professor of Art History. He joined Northwestern University on July 1, 2015.
Prior to joining Northwestern, Randolph served as the associate dean of the faculty for the Arts and Humanities at Dartmouth College. He also served as chair of the Department of Art History at Dartmouth, as well as director of the college's Leslie Center for the Humanities. 
Randolph's research focuses on the art and architecture of medieval and Renaissance Italy. His scholarship emphasizes the blending of visual analysis with other contextual information, from fields as varied as science, literature, social history and gender studies. Throughout his career, he has successfully forged connections across disciplinary boundaries to build programming, lectures and conferences on topics as diverse as humor and race, Native American art, and science and visualization.
Randolph has authored, co-authored or edited eight books and numerous articles, essays and reviews. He also has served on the international advisory board of the journal Art History as well as the University Press of New England. Randolph completed his B.A. at Princeton University, his M.A. at the University of London and his Ph.D. in fine arts and the history of art and architecture at Harvard University. 
Back to top