Richard W. Leopold Lecture
Dr. Richard Haass
Monday, October 18, 2021
The Weinberg College community was invited to the 32nd Annual Richard W. Leopold Lecture, delivered this year by author Dr. Richard Haass who discussed his new book, The World: A Brief Introduction.
A Q&A session, was moderated by Professor Karen J. Alter. 
About the Speaker 
Dr. Richard Haass
Diplomat, author, Rhodes Scholar, and foreign policy analyst, Dr. Richard Haass dedicates his career to assisting others achieve global literacy, and advising parties on how to navigate challenging foreign policy choices in an interconnected world. Dr. Haass's extensive career spans across interdisciplinary fields that work to promote peace and international cooperation. Currently, Dr. Haass is on his 19th year of Presidency at the Council on Foreign Relations. During his years of ambassadorship, he directed policy towards peace processes in Afghanistan and Northern Ireland. In 2013 Dr. Haass won the Tipperary for his efforts to promote conflict resolution while he served as chair of the multiparty negotiations in Northern Ireland. Famously in 2001 – 2003, Dr. Haass closely advised former Secretary of State Colin Powell, while working as the Director of Policy Planning for the Department of State. Moreover, in 1989 – 1993 Dr. Haass was a special assistant to President George H.W. Bush, where he received the Presidential Citizens Medal. In 2020 Penguin Press published his new book The World: A Brief Introduction – in this work, he outlines eloquently a succinct means of understanding the world as it stands today- from world history, to intercultural dynamics, global threats including: climate change, nuclear weapons, cyber security, and global health, and how we can contribute a more positive future via understanding.
Past Leopold Lecturers

October 18, 2021 - Dr. Richard Haass delivers Leopold Lecture "The World: A Brief Introduction."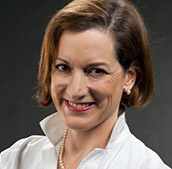 October 8, 2020 - Anne Applebaum delivers Leopold Lecture "Twighlight of Democracy."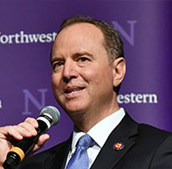 October 3, 2019 - U.S. Rep. Adam Schiff delivers Leopold Lecture, "The Threat to Liberal Democracy at Home and Abroad."

Watch Adam Schiff's lecture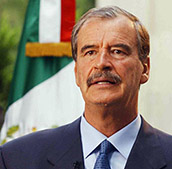 October 16, 2018 - Former president of Mexico Vicente Fox delivers Leopold Lecture, "Perspectives and Challenges in U.S.-Mexico Relationships"

October 24, 2017 -David Cole, national legal director for the American Civil Liberties Union delivers Leopold Lecture, "We'll See You in Court: The Defense of Liberty in the Era of Trump" 
October 12, 2016 - Jill Lepore, David Woods Kemper '41 Professor of American History at Harvard University and a staff writer at The New Yorker, delivers Leopold Lecture, "The Question of History and the Answer of History."

Richard W. Leopold Lecture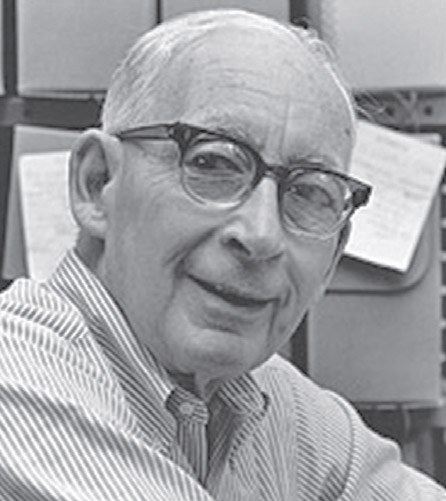 The Leopold Lecture series has brought a variety of distinguished speakers to the Northwestern campus, including U.S. Senators Russ Feingold and Richard Lugar, presidential nominee George McGovern and former Mexico President Vicente Fox.
Professor Leopold's undergraduate students established the Richard W. Leopold Lectureship within the Weinberg College of Arts and Sciences in 1990 to honor the late eminent diplomatic historian and dedicated educator. For more than 40 years, most of them at Northwestern, Leopold distinguished himself as an attentive teacher.
Generations of undergraduate students, many of whom enjoy successful careers as educators, writers, lawyers and public officials, remember Leopold's scholarship, teaching and friendship. The lectureship honors Leopold's contribution to the University and recognizes his enduring influence on the lives of his students.
---
Richard W. Leopold, William Smith Mason Professor of History Emeritus, enjoyed a distinguished career as a scholar and teacher. Graduating from Princeton University in 1933, he received his doctorate in 1938 from Harvard University. After 11 years on the Harvard faculty and as a naval officer in Washington, D.C., he came to Northwestern University in 1948.
In subsequent years, he became a member of the Institute for Advanced Study at Princeton and a Northwestern University President's Fellow. In 1976, he received a distinguished teaching award in the College, a National Endowment for the Humanities Fellowship, and was elected president of the Organization of American Historians. Leopold wrote The Growth of American Foreign Policy: A History; Elihu Root and the Conservative Tradition, and Robert Dale Owen: A Biography, as well as many articles and reviews. His work has been recognized by the Organization of American Historians, which established the bi-annual Richard W. Leopold Prize for a distinguished book by a government historian and in 1992 gave Leopold its Distinguished Service Award. In addition to his work within the University, Leopold served on numerous government committees concerned with preserving historical data. Professor Leopold passed away in Evanston in 2006 at age 94.
Back to top