After Graduation
Weinberg College graduates succeed. And they succeed everywhere, from business to the creative arts, from medicine to public service, from science and technology to education and the nonprofit realm. 
Our students develop not just a skillset, but a mindset. They're living proof that a rigorous, well-rounded education in the arts and sciences—with plenty of reading, writing, projects, presentations, and problem sets—provides the groundwork for success. Our graduates' stories speak for themselves.
Outcomes
Weinberg College students are prepared to enter the workforce and graduate study, thanks to research-oriented classes, credit-bearing internships, field-study experiences, and study abroad. The College's career preparation resources, such as our Professional Linkage seminars, bridge the gap between academic training and real-word experience.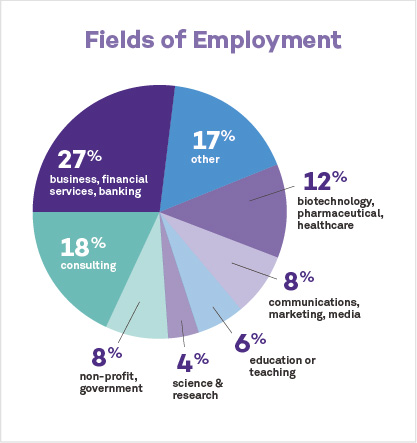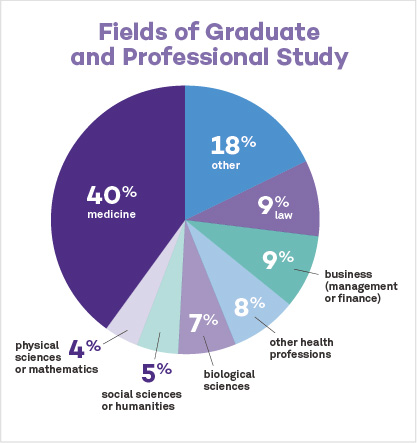 More than 80 percent of Weinberg College graduates eventually undertake graduate or professional study. They are well-prepared: 82 percent of Northwestern graduates who applied to medical schools were accepted. Graduates who applied to business, dental, or law school all enjoyed acceptance rates well above the national average.
Back to top