Leading Racial Equity and Inclusion in Organizations Course
Course Description
One of the greatest challenges we face is the undoing of societal and economic injustices created by racial segregation. While the systemic barriers that racism and exclusion place on ethnic minorities continue to be in place, organizations have begun to recognize and tackle the reality of racial inequalities, and understand its direct impact on organizational culture and performance.

As an organizational leader, you're in the unique position to respond to matters highlighted by your workforce. With the insights and tools from the Leading Racial Equity and Inclusion in Organizations online short course, you'll be equipped to implement and promote racial equity in your organization. Designed Al Tillery, Associate Professor of Political Science and Founder and Director of the Center for Diversity and Democracy, this four-week course explores the core concepts of racial inequality — namely, its root cause and structural realities — and how these have shaped current-day business practices. You'll leverage this deeper historical understanding as you translate theory into action, and develop a Racial Equity Action Plan to implement within your own context.
Course curriculum
Learn to develop an effective DEI business case as you work through the weekly modules of this online course.
Orientation Module

 

Welcome to your Online Campus
Module 1 

Core Racial Equity Concepts

Module 2 How Racial Inequalities Shape Current Business Practices
Module 3 

Building a Racial Equity Framework

Module 4 Implementing a Racial Equity Framework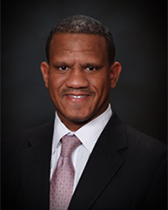 Alvin B. Tillery, Jr.
B.A.: Morehouse College, 1993; Ph.D.: Harvard University, 2001

Director of the Center for the Study of Diversity and Democracy, Weinberg College of Arts and Sciences at Northwestern University
Back to top