Leading Diversity, Equity, and Inclusion Course
Course Description
The Leading Diversity, Equity, and Inclusion online short course is for business leaders interested in practical, proven tools and methods for enacting change in the promotion of diversity, equity, and inclusion (DEI) within their organization. Recognizing the business imperative for these values, this course will help you create actionable strategies and offer guidance to lead and manage DEI initiatives, as well as gain the awareness and sensitivity to remove structural and social barriers in your organization as you develop teams and leadership in your workforce that reflect the diversity of consumers.

Al Tillery, Associate Professor of Political Science and Founder and Director of the Center for Diversity and Democracy, has spent decades researching leadership in diversity, equity, and inclusion within American democratic politics. Drawing on his expertise, Tillery has developed a course for business leaders to learn the practical strategies grounded in proven historical lessons learned from political and social justice leaders. Learn more about how Professor Tillery's research and how he developed this course.

Course curriculum
Learn to develop an effective DEI business case as you work through the weekly modules of this online course.
Orientation Module

 

Welcome to your Online Campus
Module 1 

 

The diversity, equity, and inclusion landscape
Module 2 

 

Dynamics of diversity, equity, and inclusion in organizational settings
Module 3 

 

Opportunities and challenges of promoting diversity, equity, and inclusion
Module 4 

 

Managing and leading transformative change
Module 5  Communication strategies for diversity, equity, and inclusion
Module 6 

 

Developing metrics for diversity, equity, and inclusion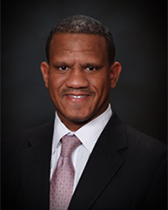 Alvin B. Tillery, Jr.
B.A.: Morehouse College, 1993; Ph.D.: Harvard University, 2001

Director of the Center for the Study of Diversity and Democracy, Weinberg College of Arts and Sciences at Northwestern University
Back to top