Gisely Torres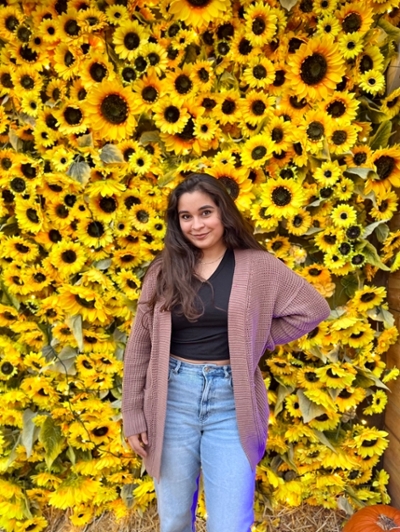 Gisely Torres
she/her
Class of 2023

Arch Programs
Bio&Chem EXCEL, NU Bioscientist, Bridge 2, Peer Mentoring
Major/Minor
Global Health and Latino/a Studies on pre-med track
Why did you decide to participate in Arch?
I decided to participate in Arch because it seemed like this was my best shot at adjusting to NU before classes began, along with being around people who looked like me. I knew in theory that NU is a PWI, and looking back that time with people who came from a similar background was crucial to my survival and success at NU.
What is one of your favorite memories from Arch?
My favorite memory is in between being a NU Bioscientist mentor for three years now or the bonding moments between friends at Bio&Chem EXCEL. Being a mentor has been a privilege, getting to see my mentees grow during their first year and even after as sophomores and juniors. Then thinking back to Bio&Chem EXCEL, I made friends for life, people that have helped me succeed and thrive at NU. Arch Scholars truly shaped my NU experience and I am forever thankful.
What are your plans after graduation?
I plan to take a gap year and work as a Patient Care Tech in L&D and then go to medical school with the ultimate goal to be an OB/GYN.
What is your favorite class you've taken at Northwestern?
My favorite class has been History of Reproduction taught by Dr. Sarah Rodriguez
Fun Facts About You
I'm from Colorado!
Back to top