Martha Wondowassen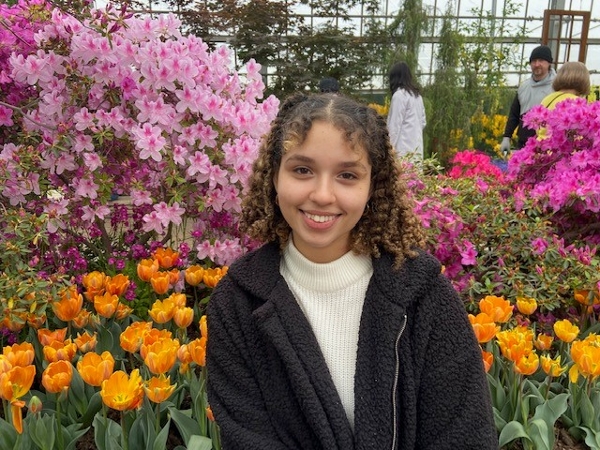 Martha Wondowassen
Class of 2024
she/her

Arch Programs
Bio&ChemEXCEL and NU Bioscientist
Major/Minor
Biology (Concentration in Biochemistry) and Global Health Studies
Why did you decide to participate in Arch?
My freshman year coming into Northwestern was nerve-wracking as most things had stopped due to COVID. I decided to look for fun programs one day and found Bio&ChemEXCEL. I loved the supportive environment that I found from both other students as well as professors. Through this, I was then introduced to Bioscientist where I continued the uplifting community I found. I made some of my first closest friends through programs like Bio&ChemEXCEL and Bioscientist.
What is one of your favorite memories from Arch?
My favorite memory from Bioscientist, was when Professor Luke played us a song on his guitar in the last class. Getting through zoom classes was hard, especially since it was so removed, but hearing Luke's guitar skills was very rewarding.
Why did you choose Northwestern?
I chose Northwestern because I wanted a college that valued such a wide variety of disciplines. It also didn't hurt that the campus is gorgeous!

What are your plans after graduation?
I plan to attend Feinberg School of Medicine.

What is your favorite spot on campus?
My favorite spot on campus is probably Pancoe as the vibes in the seating area near Cafe Coralie are always welcoming.
What is your favorite class you've taken at Northwestern?
My favorite class at Northwestern was Biology of Cancer with Professor Bao

A fun fact about me is...
I once swam two miles in the lake.
Back to top