Conversations with the Dean
Featuring Professor thomas mcdade
Professor Thomas McDade and Dean Adrian Randolph discuss an interdisciplinary, community-based approach to understanding the spread of COVID-19, as well as vaccine hesitancy and factors contributing to herd immunity.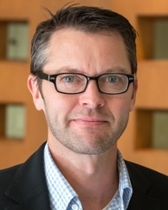 Thomas McDade is the Carlos Montezuma Professor of Anthropology at Weinberg College and a fellow of the Institute for Policy Research at Northwestern. Much of this work focuses on the long-term effects of early environments, and the integration of biological measures into population-based, social science research. He is Director of the Laboratory for Human Biology Research, which has as its central mission the development and application of minimally invasive methods for studying human biology and health in diverse community-based settings around the world.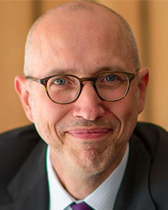 Adrian Randolph is dean of the Judd A. and Marjorie Weinberg College of Arts and Sciences and Professor of Art History. Prior to joining Northwestern, Randolph served as the associate dean of the faculty for the Arts and Humanities at Dartmouth College. He also served as chair of the Department of Art History at Dartmouth, as well as director of the college's Leslie Center for the Humanities. 
Watch more "Conversations with the Dean"
Back to top