Conversations with the Dean
Featuring Professor Sera Young
Professor Sera Young and Dean Adrian Randolph discuss the challenges of household water insecurity around the globe, how we are starting to measure it, and why UNESCO is paying attention to the work at Northwestern.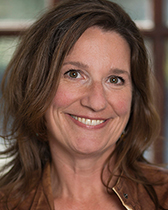 Dr. Sera Young is an Associate Professor of Anthropology and Global Health. The focus of her work is on the reduction of maternal and child undernutrition in the first 1000 days, especially in low-resource settings. Most recently, she has led efforts to develop the Household Water InSecurity Experiences (HWISE) scale, a cross-culturally valid tool to measure household water insecurity. The HWISE Scale is currently being implemented globally, including by the Gallup World Poll, to benchmark water access and use. Learn more about Sera Young's research.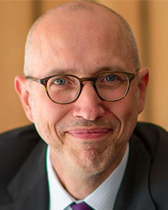 Adrian Randolph is dean of the Judd A. and Marjorie Weinberg College of Arts and Sciences and Professor of Art History. Prior to joining Northwestern, Randolph served as the associate dean of the faculty for the Arts and Humanities at Dartmouth College. He also served as chair of the Department of Art History at Dartmouth, as well as director of the college's Leslie Center for the Humanities. 
Watch more "Conversations with the Dean"
Back to top