Conversations with the Dean
Featuring Professor Omar K. Farha
Omar K. Farha, professor of Chemistry and associate editor for ACS Applied Materials and Interfaces, and Dean Adrian Randolph discuss Professor Farha's research effort to combat COVID-19 (as well as other Nerve Agents) with smart and programmable sponges.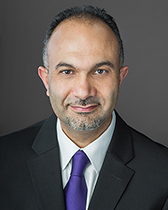 Omar K. Farha is an associate professor of chemistry at Northwestern University and Associate Editor for ACS Applied Materials & Interfaces. His current research spans diverse areas of chemistry and materials science ranging from energy to defense related challenges. His research accomplishments have been recognized by several awards and honors including an award established by the Department of Chemistry at Northwestern University in his honor: the Omar Farha Award for Research Leadership given annually to an outstanding research scientist working in the department. Prof. Farha has been named a "Highly Cited Researcher" in 2014, 2015, 2016, 2017, 2018 and 2019. Omar is the co-founder of NuMat Technologies, the first company to commercialized an engineered system-level product enabled by Metal-Organic Framework Materials. To learn more about Professor Farha's research visit his website.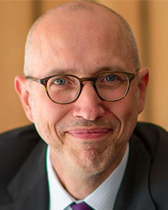 Adrian Randolph is dean of the Judd A. and Marjorie Weinberg College of Arts and Sciences and Professor of Art History. Prior to joining Northwestern, Randolph served as the associate dean of the faculty for the Arts and Humanities at Dartmouth College. He also served as chair of the Department of Art History at Dartmouth, as well as director of the college's Leslie Center for the Humanities. 
Watch more "Conversations with the Dean"
Back to top