Conversations with the Dean
featuring Professor Martin Eichenbaum
Professor Martin Eichenbaum, professor of economics and co-director of Northwestern's Center for International Economics and Development, and Dean Adrian Randolph discuss pandemic economics, the tradeoffs between the severity of the recession we face, the health consequences of the pandemic, and "smart containment."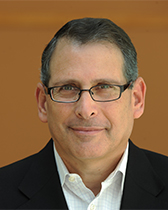 Professor Martin Eichenbaum is the Charles Moskos Professor in the department of economics, co-director of the department's Center for International Economics and Development, a fellow of both the American Academy of Arts and Sciences and the Econometric Society, a research associate of the National Bureau of Economic Research, and a co-editor of the American Economic Review. He also has served as an advisor to several Federal Reserve Banks and to the IMF. Eichenbaum's research focuses on understanding aggregate economic fluctuations.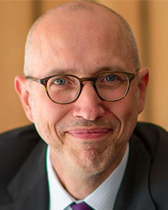 Adrian Randolph is dean of the Judd A. and Marjorie Weinberg College of Arts and Sciences and Professor of Art History. Prior to joining Northwestern, Randolph served as the associate dean of the faculty for the Arts and Humanities at Dartmouth College. He also served as chair of the Department of Art History at Dartmouth, as well as director of the college's Leslie Center for the Humanities. 
Watch more "Conversations with the Dean"
Back to top