Conversations with the Dean
Featuring Professor Marina Henke
Professor Marina Henke,  associate professor of Political Science and the director of the Hertie Centre for International Security, and Dean Adrian Randolph discuss the future of NATO, the impact of Brexit, and Great Power politics.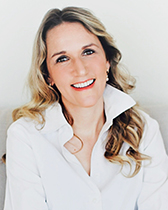 Marina Henke is an associate professor of political science at Northwestern University. She is currently on sabbatical, serving as professor of international relations at the Hertie School in Berlin and the director of the Hertie Centre for International Security. Henke's academic expertise is in military interventions, peacekeeping, and European security and defense policy. She is the author of Constructing Allied Cooperation: Diplomacy, Payments, and Power in Multilateral Coalitions, which won the 2020 Lepgold Book Prize for the best book in international relations and the American Political Science Association's 2020 International Collaboration Section Best Book Award. Prior to joining Northwestern, Henke was a Jennings Randolph Peace Scholar with the United States Institute of Peace. She also served as the editor-in-chief of the Journal of Public and International Affairs and worked with the US House of Representatives' Ways and Means Committee, European Commission, European Parliament, and German Foreign Office.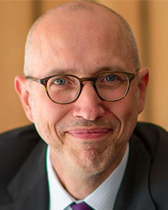 Adrian Randolph is dean of the Judd A. and Marjorie Weinberg College of Arts and Sciences and Professor of Art History. Prior to joining Northwestern, Randolph served as the associate dean of the faculty for the Arts and Humanities at Dartmouth College. He also served as chair of the Department of Art History at Dartmouth, as well as director of the college's Leslie Center for the Humanities. 
Watch more "Conversations with the Dean"
Back to top