Conversations with the Dean
Featuring Professor Andrew V. Papachristos
Professor Andrew V. Papachristos and Dean Adrian Randolph discuss Northwestern Neighborhood Network Initiative (N3), an incubator where students, faculty, and experts look at key problems facing Chicago and its surrounding communities. N3 engages with communities, civic partners, and policymakers while focusing on how social relationships among networks, geographic communities, and the constellation of groups, organizations, and civic partners affect how people feel, think, and do.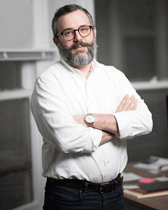 Andrew V. Papachristos is a Professor of Sociology and the Director of the Northwestern Neighborhood & Network Initiative. Papachristos aims to understand how the connected nature of cities—how their citizens, neighborhoods, and institutions are tied to one another—affect what we feel, think, and do. His main research applies network science to the study of gun violence, police misconduct, illegal gun markets, Al Capone, street gangs, and urban neighborhoods.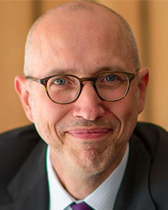 Adrian Randolph is dean of the Judd A. and Marjorie Weinberg College of Arts and Sciences and Professor of Art History. Prior to joining Northwestern, Randolph served as the associate dean of the faculty for the Arts and Humanities at Dartmouth College. He also served as chair of the Department of Art History at Dartmouth, as well as director of the college's Leslie Center for the Humanities. 
Watch more "Conversations with the Dean"
Back to top