Interior View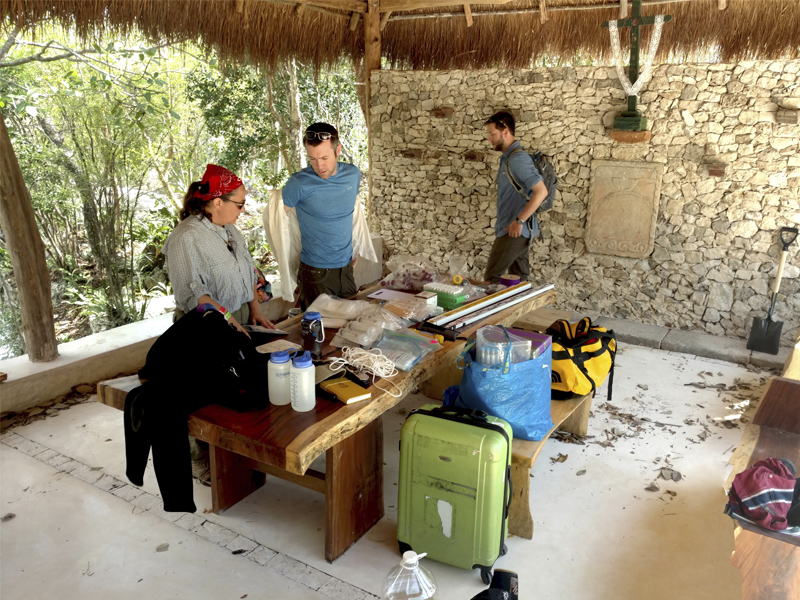 Patricia Beddows leaves little to chance when she and her team pack for the study trip she leads to Mexico's Yucatán Peninsula each spring. Beddows, an assistant professor of instruction in earth and planetary sciences, typically stuffs about 600 pounds of gear into 12 suitcases. She'll need all of it as she leads a dozen students through the Yucatán, where the earth readily yields clues to the changes wrought by time.
Over 10 days, the group journeys across the area to discover how the landscape has evolved over millennia. Their first stop is the actively growing Meso-American barrier reef, the second longest in the world. They then visit a lagoon, a beach face and a modern beach ridge before heading inland to explore progressively older features.
Together they study quarries, where ancient reefs and beaches are again exposed to the sun, and jungle-water pools where the bedrock has collapsed into underground caves.
"It's a very tactile, visceral and immersive experience that goes well beyond their textbooks," says Beddows.
Back to top