Weinberg Magazine, Spring/Summer 2017

Some triumphs are born of challenge and tragedy. Meet five Weinberg College alumni who dug deep to transform and transcend their adverse experiences.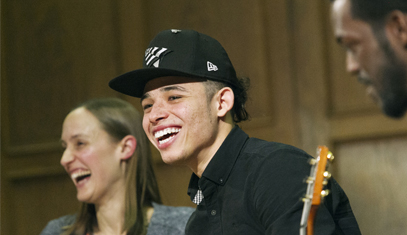 Hamilton on Campus
Weinberg College students examine the life and politics of Hamilton — the man and the musical.
Read more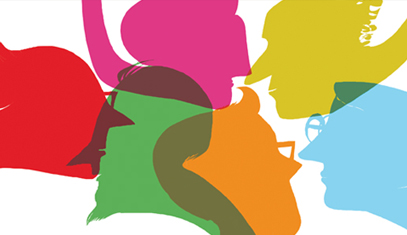 You Can't Say Something Nice. Now What?
The 2016 election season challenged the limits of civil discourse. How can we come together when we so passionately disagree? Three Weinberg College professors weigh in.
Read more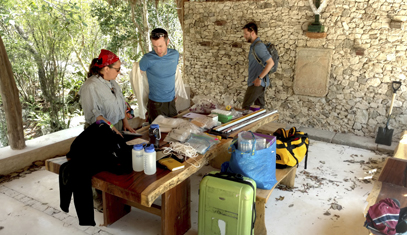 Interior View
What's in earth scientist Patricia Beddows' backpack when she leads her annual study trip to the Yucátan?  Learn more about the gear she can't leave behind. 

Read more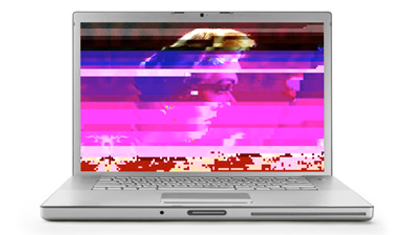 Digital Transformations
The newly renovated Media and Design Studio is showing students and faculty how to extend their scholarly work into new dimensions.

Read more
Art historian Rebecca Zorach and her first-year students have researched and documented dozens of now-extinct Chicago murals. "This is a recovery project," Zorach says. "We can show people what once was there."

Dean Adrian Randolph shares his thoughts on fostering resilience in today's tumultuous world.
Read the latest news from the College.
Khan, a sophomore majoring in history and biological sciences, is working to raise awareness about Muslim issues on the Northwestern campus.
Thanks to professor Michael Rakowitz, the Lamassu — a massive sculpture destroyed by the Islamic State in 2015 — will rise again.
Six writers, poets and lovers of the written word explain what makes prose beautiful to them.
It's time to get comfortable with uncertainty, says economist Charles Manski.
New kinds of lenses, lasers and even Star Trek-like cloaking materials are among the potential applications of new complex nanoparticle crystals developed by Northwestern nanoscientist Chad Mirkin.
Thirteen Weinberg College professors have landed on research group Clarivate Analytic's recent list of the world's most influential scholars.
Business travelers and tourists aren't the only ones who suffer from jet lag's well-known symptoms. It turns out that Major League Baseball players also experience the effects.
The paths that College graduates take through life are varied and often unexpected. Learn what what Matt Forti '00, Cristina Henríquez '99 and David Reitze '83 are doing with their arts and sciences degrees.
About the Magazine
Weinberg magazine is published twice a year for alumni, parents and friends of the Judd A. and Marjorie Weinberg College of Arts and Sciences at Northwestern University. 
You can also read the magazine in a flipbook format on your desktop computer. 
Weinberg magazine welcomes letters to the editor. Please email your comments to: weinberg-communications@northwestern.edu. 
Comments may be edited for grammar and brevity. 
Back to top