What did you do with your arts and sciences degree?  
Peter Schoenke '92 launched RotoWire, the "Dow Jones" of fantasy sports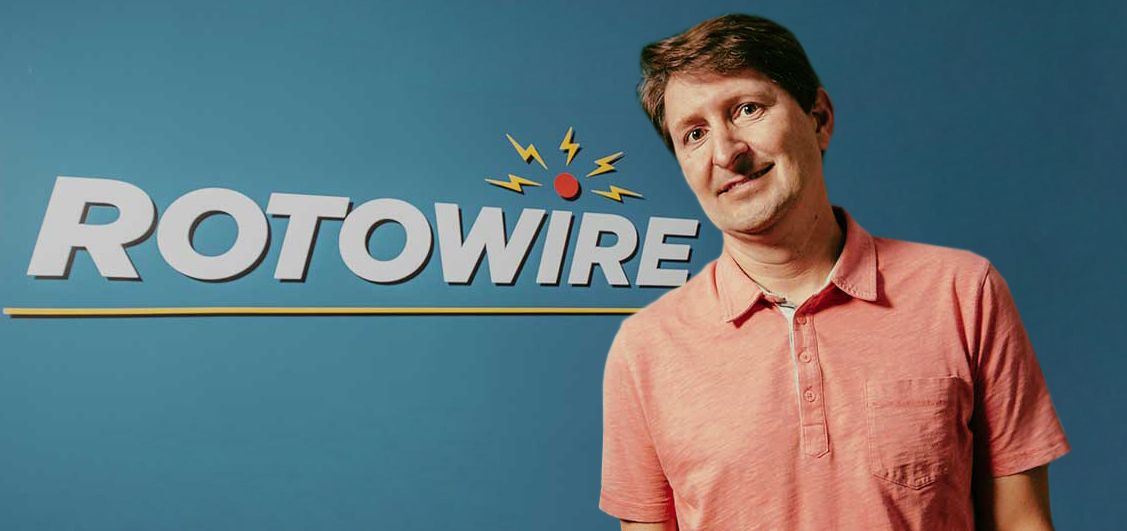 Peter Schoenke hadn't envisioned becoming a fantasy sports trailblazer. 
Back in the early 1990s, in fact, the political science and economics major was simply a self-described sports nut who enjoyed playing fantasy sports with his Phi Kappa Psi fraternity brothers.  
"I loved being around sports, talking about sports and following the games and players," says Schoenke, whose early interest in sports statistics included tallying childhood Wiffle ball games in his Minneapolis neighborhood. 
"I was that kid," he admits. 
While Schoenke harbored dreams of working in professional sports, he didn't possess the personal connections to make that dream a reality. So after graduation, the pragmatic Midwesterner remained at Northwestern to earn a master's degree from the Medill School of Journalism. After a one-year run on Wall Street for Investment Dealers Digest, Schoenke returned to Chicago to work as a reporter for Dow Jones. 
"There's always a job for journalists who can cover the financial markets," Schoenke says. 
Still, Schoenke continued to dream about turning his passion for sports into a legitimate livelihood. Then an idea struck: Why not cover fantasy sports like the stock market? 
In 1997, Schoenke launched RotoNews alongside fellow Wildcats Jeff Erickson '93 and Herb Ilk '94. "The Dow Jones of fantasy sports," as Schoenke calls it, provided real-time player news and analysis alongside charts, graphs and insights designed to help fantasy players make informed picks. 
"It took off immediately because we were giving fantasy players tools that empowered them and saved time," Schoenke says. 
Rebranded as RotoWire in 2001, the company soon installed subscription fees to create a more sustainable business model as it continued to expand its coverage.  Today, RotoWire's 35 full-time staffers and a network of some 200 writers cover 17 different sports leagues around the globe.  
The fantasy sports marketplace soared during the early years of the 21st century, growing from a niche community to a mainstream force now boasting some 60 million players in North America alone. And as it did, RotoWire earned superstar status. The go-to resource for devout fantasy players, RotoWire also syndicates its content to partners like ESPN, Yahoo! Sports, DraftKings and FanDuel. 
"Virtually anyone playing fantasy sports is interacting with RotoWire in some way," says Schoenke, who has served as chairman of the Fantasy Sports & Gaming Association and championed fantasy sports before professional sports leagues and legislators. 
"This would've been a dream while I was at Northwestern, but here I am, still playing fantasy with the same buddies and turning a cool idea into a real career." 
Back to top