Interior View: Into the Archives
by Rebecca Lindell
Deep under East Fairchild, behind an unassuming garage door, lies a vast motherlode of Northwestern history: collections storage for the University Archives.
Here rest artifacts that tell thousands if not millions of Wildcat stories: medals, a time capsule, hardhats from groundbreakings, athletic uniforms, fixtures from long-demolished buildings, even a Wheaties box celebrating Northwestern's 1996 Rose Bowl team.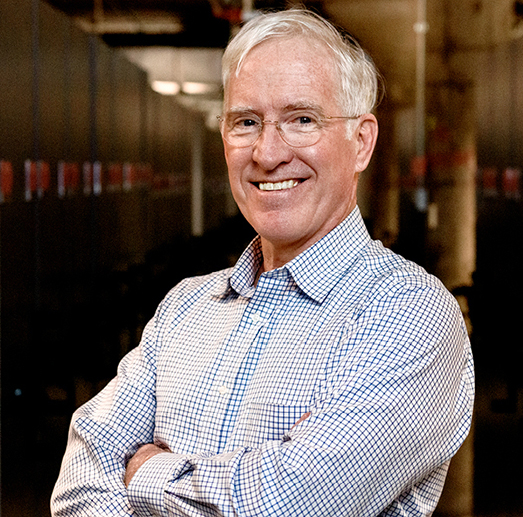 University Archivist Kevin Leonard '77 (left) can tell many of these tales, having overseen this accumulation of ephemera for more than 30 years. Leonard, who majored in history at Northwestern, moves easily through the climate-controlled catacomb to pinpoint items of particular significance to the College, from early manuscripts by writers bound for fame to an astronomy professor's research on UFOs.
But much of the material in the enormous space is still uncatalogued. "We get this stuff from people late in life, sometimes after death," Leonard explains. "We comb through it, develop an organizational scheme, weed out duplication, remove extraneous material. It takes a long time to get things in order." 
Join Leonard for a walk through the archives.
Back to top