On Campus

The Rise and Fall of American Growth

Economist Robert Gordon's new book documents the declining pace of American growth and the consequences for the nation's future.
---

Ripples in the Fabric of Spacetime

Astrophysicists Vicky Kalogera and Shane Larson played key roles in the breakthrough detection of gravitational waves.

---

Why Are We So Darn Mad?

Sociologist Gary Alan Fine explains why the Internet's anonymity spawns a rhetorical courage that rarely migrates to the water cooler.

---

Circling the Globe

Tara Mittelberg '17, winner of the $9,000 Circumnavigators Travel-Study Grant, will spend the summer research food security on three continents.

---

GROWing Women Mathematicians

A Department of Mathematics conference inspires young women from across the country to pursue graduate work in math.

---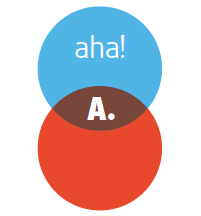 Liberals and Conservatives Do Think Differently

Liberals are more likely to use an 'Aha!' strategy to solve (non-political) verbal problems, researchers say.
---

Bernanke and the Financial Crisis

The former chairman of the Federal Reserve talks to a Northwestern audience about the 2008 financial collapse.

---

Finally, Brains Over Beauty?

The mating preferences of men as well as women have responded with unexpected speed to the progress toward gender equality, researchers find.
---

Bridging Engineering and the Humanities

"It should be the norm" for aspiring scientists to take classes in the humanities, two Northwestern scholars say.
---

The Hidden Costs of Parental Empathy

When their children suffer psychologically, empathetic parents' immune systems take a hit, Northwestern researchers say.
---

Northwestern Honored for Partnership

The University's partnership with Sciences Po in Paris is recognized by the Institute of International Education.

---

Weinberg College Student on "Jeopardy!"

Amanda Rosner '19 says the experience of competing on the quiz show was "everything I dreamed it would be and more."
Back to top