Weinberg Magazine, Fall/Winter 2017

If you had unlimited time, money and resources, what's the big question you would pursue? Weinberg College faculty take up the challenge.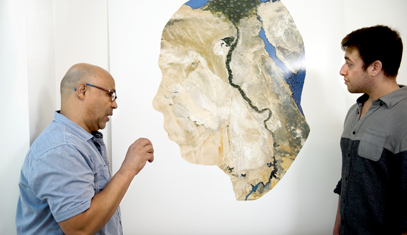 Map in Translation
Visiting artist Hamdi Attia's disorienting maps explore the shifting landscapes of global power dynamics.Read more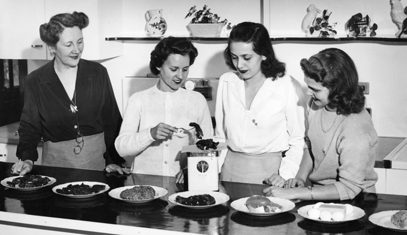 The Domestic Arts and Sciences
Until the moment it disbanded in 1973, the Department of Home Economics had lofty aspirations for its students — both inside and outside the home.Read more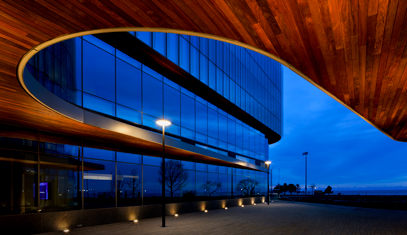 Interior View
Explore the Department of Economics' new home in the Kellogg School's new building — the state-of-the-art "global hub."

Read more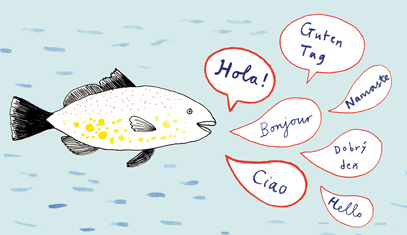 Uncommon Thinking
What's the most unusual experience you've had as a result of knowing a second language? Students, faculty and alumni share their stories.Read more
Weinberg College news, breakthroughs, updates and more.
The College's humanities building becomes the first building at Northwestern to receive platinum LEED certification. 

Extraordinary things happen when undergraduation instruction takes place in the context of a great research institution. 

The surge in public engagement since the 2016 presidential election is a vital sign of democracy, the ACLU national legal director says.
Adam Davies '20 is working to create a more welcoming atmosphere for transgender students on campus.
A $10 million gift from Alec and Jennifer Leischner Litowitz '91 will establish a new three-year MFA+MA program.
In a series of campus conversations, the Kaplan Institute asks: How can we speak truth to power - and whose truth counts?
Psychology professor Eli Finkel's research-based "love hacks" can help invigorate unions under stress.
 All democracies routinely violate the sacred norm of one person, one vote in their political institutions, political scientist Edward Gibson says.

PhD student Paul Williams is helping to build a powerful telescope that will soar above Antarctica via a gigantic helium balloon. 
The paths that College graduates take through life are varied and often unexpected. Learn what what Jena Friedman '05, David Skorton '70, and Elise Wetzel '87 are doing with their arts and sciences degrees.
About the Magazine
Weinberg magazine is published twice a year for alumni, parents and friends of the Judd A. and Marjorie Weinberg College of Arts and Sciences at Northwestern University. 
Weinberg magazine welcomes letters to the editor. Please email your comments to: weinberg-communications@northwestern.edu. 
Comments may be edited for grammar and brevity. 
Back to top