Breakthrough: Post-Game Politics
It's the question every presidential candidate wants to answer: What most influences voters' opinions?
The economy? Education? Foreign policy? Nope. The answer might just be…the results of a college football game.
So suggests a recent study co-authored by political science professor James Druckman, Alexandria Fredendall '15 and doctoral candidate Ethan Busby.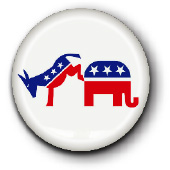 Druckman and his team focused on the 2015 College Football Playoff National Championship, in which Ohio State University defeated the University of Oregon 42–20.They asked a random sample of undergraduates from both schools to answer a survey that included a question about their satis-faction with Obama, either before or after the game.
The OSU students who took the survey after their team won expressed greater approval of Obama than those who took the survey before the game. Post-game responses from the Oregon students, meanwhile, reflected a significant drop in their approval of Obama compared to the pre-game respondents.
What links such irrelevant events to attitudes about topics of consequence? Mood, Druckman says. "When you are in a good mood, the world seems better and you evaluate the status quo (like the sitting president) more positively," says the Payson S. Wild Professor and associate director of the Institute for Policy Research.
Although politicians may be disheartened to learn that voters' choices might depend on events beyond their control, they can take solace in the study's finding that the affect doesn't last long. Within a week, Obama's approval ratings at both universities returned to their pre-game levels.
Back to top