Richard W. Leopold Lecture
34th Annual Leopold Lecture 
Ambassador Michael McFaul
Great Power Relations in the 21st Century: Lessons from the Cold War for Dealing with China and Russia Today
October 17, 2023 | 5-6pm CT
Cahn Auditorium
About the Speaker 
Michael McFaul
Michael A. McFaul served as Ambassador of the United States of America to the Russian Federation from January 2012 to February 2014. Prior to becoming Ambassador, he served for three years as the special assistant to the President and senior director for Russia and Eurasian Affairs at the National Security Council. Currently, McFaul is a professor of political science and a Hoover fellow at Stanford University. He is also director and senior fellow at the Freeman Spogli Institute for International Studies (FSI). 
He is the author and editor of several monographs including, Advancing Democracy Abroad: Why We Should and How We Can (2009); with Valerie Bunce and Katheryn Stoner-Weiss, eds., Democracy and Authoritarianism in the Postcommunist World (2009); with Anders Aslund, eds., Revolution in Orange: The Origins of Ukraine's Democratic Breakthrough (2006); with Nikolai Petrov and Andrei Ryabov, Between Dictatorship and Democracy: Russian Postcommunist Political Reform (2004); with James Goldgeier, Power and Purpose: American Policy toward Russia after the Cold War (2003); and Russia's Unfinished Revolution: Political Change from Gorbachev to Putin (2001). Most recently, he wrote From Cold War to Hot Peace: An American Ambassador in Putin's Russia (2018), a New York Times best-selling inside account of U.S.-Russia relations from 1989 to the present. 
McFaul was born and raised in Montana. He received his Bachelor of Arts degree in International Relations and Slavic Languages and his Master of Arts degree in Soviet and East European Studies from Stanford University in 1986. He was awarded a Rhodes Scholarship to Oxford where he completed his Doctor of Philosophy degree in International Relations in 1991. 
Past Leopold Lecturers

October 12, 2022 - Elizabeth Kolbert delivers Leopold Lecture "Under the White Sky: The Nature of the Future"

October 18, 2021 - Dr. Richard Haass delivers Leopold Lecture "The World: A Brief Introduction."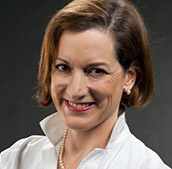 October 8, 2020 - Anne Applebaum delivers Leopold Lecture "Twighlight of Democracy."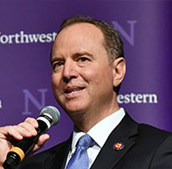 October 3, 2019 - U.S. Rep. Adam Schiff delivers Leopold Lecture, "The Threat to Liberal Democracy at Home and Abroad."

Watch Adam Schiff's lecture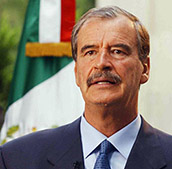 October 16, 2018 - Former president of Mexico Vicente Fox delivers Leopold Lecture, "Perspectives and Challenges in U.S.-Mexico Relationships"

October 24, 2017 -David Cole, national legal director for the American Civil Liberties Union delivers Leopold Lecture, "We'll See You in Court: The Defense of Liberty in the Era of Trump" 
October 12, 2016 - Jill Lepore, David Woods Kemper '41 Professor of American History at Harvard University and a staff writer at The New Yorker, delivers Leopold Lecture, "The Question of History and the Answer of History."

Richard W. Leopold Lecture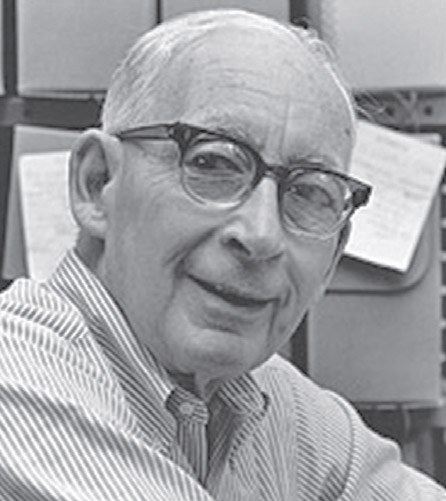 The Leopold Lecture series has brought a variety of distinguished speakers to the Northwestern campus, including U.S. Senators Russ Feingold and Richard Lugar, presidential nominee George McGovern and former Mexico President Vicente Fox.
Professor Leopold's undergraduate students established the Richard W. Leopold Lectureship within the Weinberg College of Arts and Sciences in 1990 to honor the late eminent diplomatic historian and dedicated educator. For more than 40 years, most of them at Northwestern, Leopold distinguished himself as an attentive teacher.
Generations of undergraduate students, many of whom enjoy successful careers as educators, writers, lawyers and public officials, remember Leopold's scholarship, teaching and friendship. The lectureship honors Leopold's contribution to the University and recognizes his enduring influence on the lives of his students.
---
Richard W. Leopold, William Smith Mason Professor of History Emeritus, enjoyed a distinguished career as a scholar and teacher. Graduating from Princeton University in 1933, he received his doctorate in 1938 from Harvard University. After 11 years on the Harvard faculty and as a naval officer in Washington, D.C., he came to Northwestern University in 1948.
In subsequent years, he became a member of the Institute for Advanced Study at Princeton and a Northwestern University President's Fellow. In 1976, he received a distinguished teaching award in the College, a National Endowment for the Humanities Fellowship, and was elected president of the Organization of American Historians. Leopold wrote The Growth of American Foreign Policy: A History; Elihu Root and the Conservative Tradition, and Robert Dale Owen: A Biography, as well as many articles and reviews. His work has been recognized by the Organization of American Historians, which established the bi-annual Richard W. Leopold Prize for a distinguished book by a government historian and in 1992 gave Leopold its Distinguished Service Award. In addition to his work within the University, Leopold served on numerous government committees concerned with preserving historical data. Professor Leopold passed away in Evanston in 2006 at age 94.
Back to top