News Center
Explore the latest research and news at Weinberg College.
Spotlight
Meet our alumni and students at Weinberg College.
Interdisciplinary Thinking for a Complex World
Discover how Weinberg College is reimagining the traditional arts and sciences education.
Education for today's world
We help students develop into leaders with the knowledge and skills to navigate a rapidly changing world.
WHAT'S HAPPENING AT THE COLLEGE
Stay informed about upcoming activities and events at Weinberg College.
Featured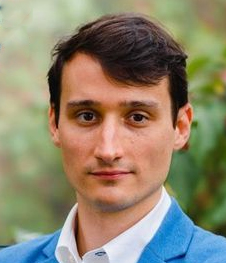 Thursday, March 30, 2023
Events
All Day, Evanston
The Department of German presents the touring multimedia exhibition Thomas Mann: Democracy Will Win, visiting the Northwestern Deering ...
12:00 PM - 1:00 PM, Evanston
The Office of Fellowships Grant-Writing Workshop serves Northwestern graduate students in several ways. First, it introduces students t...
3:00 PM - 4:00 PM, Evanston
Department of Chemistry Colloquium Hosted by Xiaou Zhang  For further information, contact Anne Muller at zhang-ofc@northwestern.edu
Get Started at the College
Whether you are an incoming first-year student or transfer to Weinberg College, find the information you need.
Take a Northwestern Direction
With over 60 academic departments and programs offering 48 majors and 54 minors, your options are vast.
Back to top