News Center
Explore the latest research and news at Weinberg College.
Spotlight
Meet our alumni and students at Weinberg College.
Interdisciplinary Thinking for a Complex World
Discover how Weinberg College is reimagining the traditional arts and sciences education.
Education for today's world
We help students develop into leaders with the knowledge and skills to navigate a rapidly changing world.
WHAT'S HAPPENING AT THE COLLEGE
Stay informed about upcoming activities and events at Weinberg College.
Featured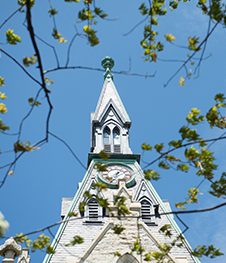 Tuesday, September 20, 2022
Events
10:30 AM - 12:00 PM, Evanston
What does it mean to start a tenure-track position at a liberal arts colleges? Are you interested in developing a career in teaching af...
12:00 PM - 12:45 PM, Online
Find out more about the Chicago Field Studies Program and get all your questions answered by one of the CFS team members.  
12:30 PM - 2:00 PM, Evanston
Please join the Political Theory Colloquium as they host Professor Molly Scudder, Associate Professor of Political Science at Purdue Un...
Get Started at the College
Whether you are an incoming first-year student or transfer to Weinberg College, find the information you need.
Take a Northwestern Direction
With over 60 academic departments and programs offering 48 majors and 54 minors, your options are vast.
Back to top