Identify and Avoid Spam and Phishing Emails
While the Northwestern E-Mail Defense System catches a great deal of unwanted messages, such messages will occasionally make it through to your mailbox. These tend to fall into two categories:
Spam: Unsolicited advertising, often referred to as "junk mail".
Phishing: A more serious issue, where malicious parties lure you—often via (1) scare tactics or (2) promises of easy money—into divulging personal information to access your email, your identity, your bank account, etc.
If you receive a phishing email, please forward it to NUIT at security@northwestern.edu. They maintain a database of reported phishing attempts on their website.
Please know that Northwestern University will never ask for your password. Any message that does ask for your password should be considered as a phishing attempt.
How to identify a phishing message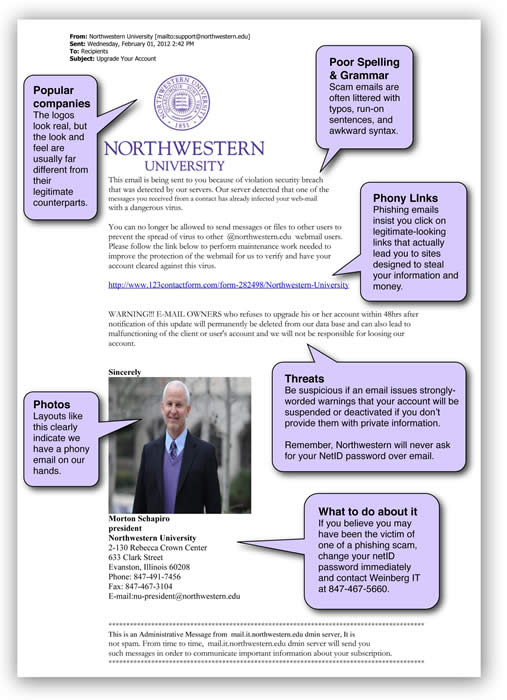 More information
Additional information about spam and phishing is available on NUIT's website.
Back to top