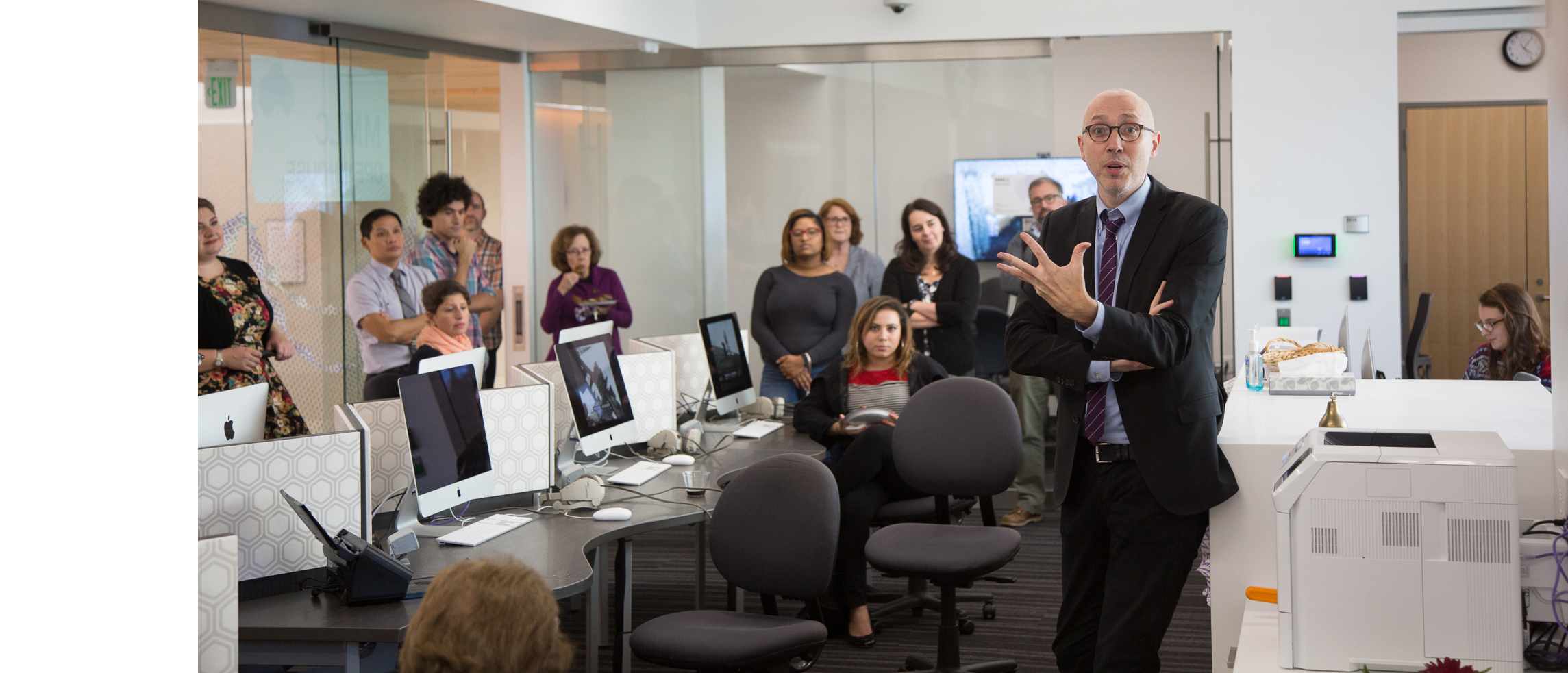 WITS and MADS Have Combined—Hooray!—But What is MADS?
It's an honor to make my debut contribution to the Weinberg IT Solutions newsletter representing the Media and Design Studio. As noted in last quarter's newsletter, the Media and Design Studio (MADS) recently joined forces with WITS. 
Faculty, students, and staff located on Evanston's south campus may already be familiar with MADS, but we may be a mystery for others. We are, in a nutshell, a resource center that supports teaching and research across the humanities disciplines through a unique blend of customized spaces, expertise, and technology. Our mission stretches back several decades, and although what we do is very much aligned with the modern idea of information technology, the term didn't even exist when the unit first launched.
MADS in the 20th Century
When MADS first took shape as the CAS Language Laboratories in the basement of Kresge Hall 1970, "ABC " was a top song that had just been released by the Jackson 5, flared jeans, miniskirts, and bell-bottom trousers were hip fashion style, and the original Kresge—and its interior of rustic cinder block walls—was still relatively new.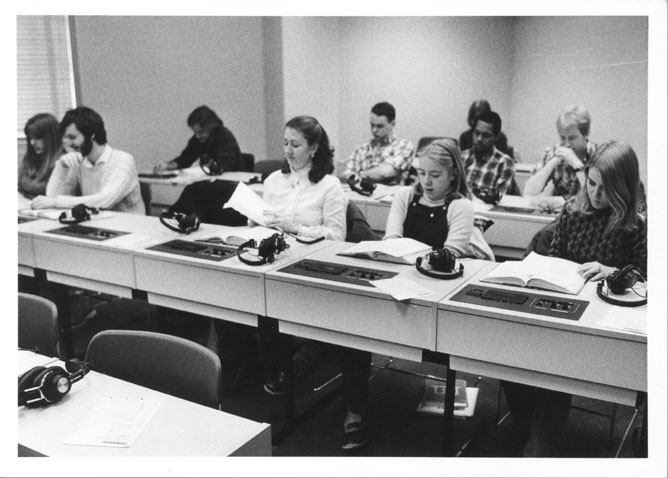 Hunkered down in the basement during those early days, one might have found students listening to reel-to-reel tapes of romantic and exotic languages from around the world, diligently repeating the prompts they heard. The media and machines were so complex that the thought of listening and practicing virtually anywhere outside of a specialized place—which anyone with a smartphone today might take for granted—was a distant imagination. 
Over the years, the department quickly grew to become an increasingly important media center not only for the teaching of world languages, but an important media library for any discipline in the College that might use the cutting-edge technology of the time:  film strips, 16mm projectors, and eight-track tapes in the 70s; cassette players, televisions, VHS tapes, and Laserdiscs in the 80s; CDs, DVDs, and scantron multiple-choice correction machines in the 1990s; digital cameras and audio recorders in the 2000s. Before there was ever a larger notion of IT in the College, the Language Lab staff were always the go-to tech geeks.
In 1993, at the very dawn of the web, the unit began to boldly enter the new digital frontier and, in a nod to its breadth of scope, changed its name to the Multi-Media Learning Center (MMLC). By 1996, the MMLC had pioneered a number of curricular innovations, developing among the first-ever online interactive textbooks, first-ever online collegiate placement exams, and a never-before seen transcription tutor for learning Old English runes.
MADS Today
Fast forwarding to today, MADS remains a go-to place for highly specialized expertise and bespoke tailoring of technology to various pedagogical and research needs. MADS keeps an active pool of highly specialized audiovisual equipment—everything students need to work on digital projects in their humanities courses—including digital cameras, audio recorders, transcription pedals, lighting, microphones, scanners, drawing tablets, iPads, and more. 
From modest beginnings, the project development portfolio has grown with hundreds of diverse web sites and databases including major online textbook projects, instructional materials, and research archives and exhibits.
Some recent examples of the Media and Design Studio's work can be seen in collaborative scholarly projects such as: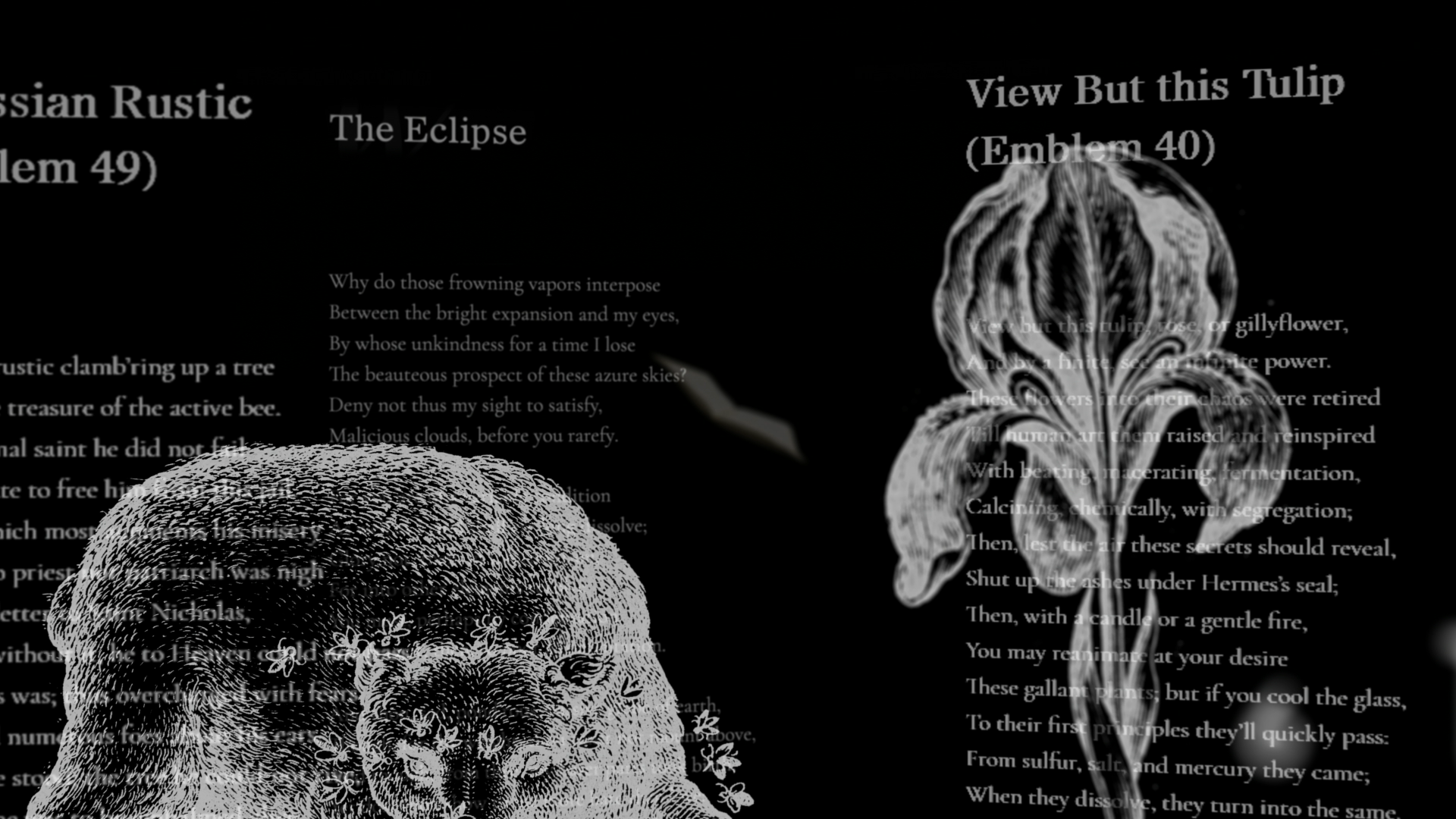 The Media and Design Studio focuses not only on hosting and making technology, but also on sharing knowledge about how to use technology. We regularly hold workshops to help faculty and staff build their digital skills, learn how to make course content accessible, and explore new modes of narrative such as video essays, podcasts, games and non-linear storytelling. These efforts are concentrated in an annual summer Digital Humanities workshop offered in conjunction with the Kaplan Institute for the Humanities and the Northwestern Libraries.
Our alignment with WITS holds great promise. Our initial focus has been to reduce redundancies, like managing servers and systems, but the mesh of our web development teams has already created a brilliant cross-pollination of ideas, allowing for what we hope will be an even more capable and sustainable future for our projects.
Who can call on the Media and Design Studio?
Admittedly, our mission is to further the humanities, keeping a special spotlight on language programs, but, in truth, our workshops and resources and general wayfinding consultations are available to almost everyone in Weinberg College. Be sure to check us out! 
Back to top