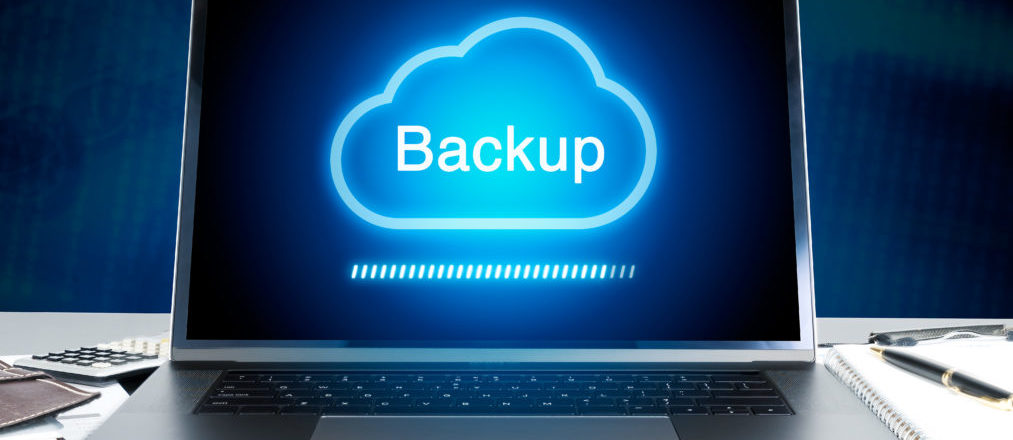 Data loss happens. We have your back[up]!
Have you ever lost a file, a folder, a USB drive, or the entire contents of your computer's hard drive? I have—all of the above! 
Data loss happens when you least expect it, and it is one of the worst feelings. You have lost all of your documents, your life's work, and your next book's manuscript.
What should you do when you lose data?
Did you know that Northwestern University and Weinberg College IT provide Nex-Gen Data Loss Protection? Northwestern University offers backup and recovery with Code42's Crashplan client app. If you have allowed Weinberg College IT to set up your computer, you are most likely already using the service and you are taking advantage of Code42's Crashplan continuous backup.
Code42 Next-Gen Data Loss Protection speeds up device recovery after ransomware or data loss.
To check and manage all of your device's backups, go to Code42 Crashplan Management Console. Find ways, on the console, to restore damaged, lost and/or previous versions of your files.
Code42 Crashplan helps you:
Recover from ransomware, file corruption and other malware related incidents.
Restore files back to the state they were in just minutes before ransomware hit. Simply select the device, select the date, and time from which to restore a clean copy of all files.
Identify files on stolen laptops.
When devices are lost or stolen, you can recover all the files that were stored on the device to identify what data may have been exposed, and then get back to work quickly on a new computer.
Protect data from accidents.
Coffee spills and dropped laptops are a common occurrence that disrupt productivity. Since Code42 continuously collects all files, you will always have a recent backup to rely upon.
Speed up device replacement.
Eliminate downtime associated with data migration and technology refresh. Code42 migrates files from one device to another, reducing downtime from three hours to 30 minutes per device.*
Worrying about data loss should be a thing of the past. Avoid headaches (and heartache) by letting us provide you with a continuous backup solution.
*Times vary based on storage size 
What happens if you have opted out of using Code42 Crashplan?
If your computer breaks down, you take your computer to your IT department, but there's little, or nothing they can do to help you because you didn't have the recommended backup tool installed—or you forgot to sign up for it. What should you do then?
The IT department will recommend that you send the storage device (Hard Disk Drive (HDD), Solid State Drive (SSD), USB Memory Flash Drive) or even your computer to a reputable data recovery company.
The data recovery company will (for sure) guarantee to retrieve your data, and they will.
Are you willing to spend $1500+ to get your data back? Likely, you are. After all, your data is important, isn't it?
How valuable is your productivity? What is downtime worth? It could take days to retrieve your data with additional shipping wait times.
Imagine that you find yourself in this scenario: deadlines approaching, students upset because they do not have their grades or have their papers returned.
The scenario is worse if your computer has been lost or stolen. You may be able to contact the police quickly and they may even act quickly, but criminals may have already accessed your computer's contents and erased your hard drive. Everything is lost forever.
Back to top