Staff Favorite- Piktochart
 How I Get Things Done: Each issue, Weinberg College IT Solutions staff will highlight for you a software, tip, or service that they use to get their work done. 
 Piktochart – online graphic design program
Adobe Photoshop, Indesign, and Illustrator are great resources for anyone who needs to make event flyers, infographics, or other graphics. But the learning curve on these programs can be steep and sometimes they are too complicated for the task I'm trying to complete. Recently, I've started using Piktochart, an online graphic design program. Piktochart has an intuitive and easy to use interface that allows you to create great looking flyers, infographics, and reports. I used Piktochart to create a flyer for our Smartsheet event recently.
Favorite features 
Pre-loaded template library with modern, fresh designs
Great interface that is clean and easy to use
Use images from their library or upload your own
Library of shapes, arrows, lines, and icons

These items can be created in Photoshop/Indesign/Illustrator, but they are already created and easy to manipulate (size, color, and placement) in Piktochart
In particular, the masking tool is super easy to use. You can layer and shape your images with a mask, as in the examples below.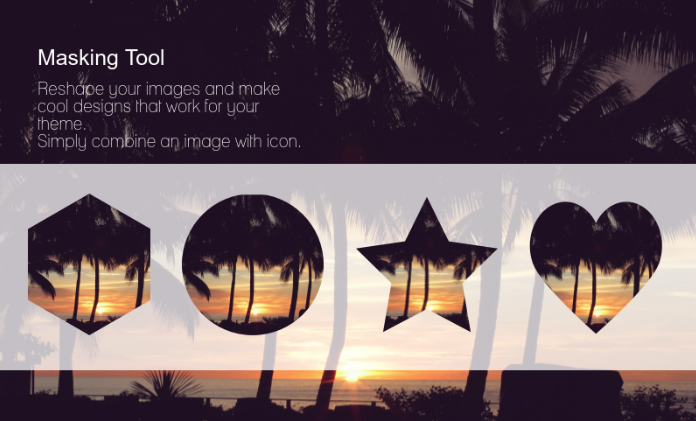 The main disadvantage to Piktochart is that a full service version of the product has an educational rate of $39.99 for a year for one user.
The free version has a limit how many uploaded images you can have (40 MB), a smaller template library, and some other feature limitations.
Using the free version, your creation will download as a png file. If you want to create a pdf, you will have to download the image, open it with a different program, and then change it to pdf.
Free version will give you a URL of an infographic that can be shared on a website. However, the code to embed that infographic on a website or share on social media is restricted to a paid plan.
If designing flyers, posters, reports or infographics is a regular part of your job, I recommend checking out Piktochart. Start with the free version and then determine if you need the paid, full version. I still use Photoshop, Indesign, and Illustrator for various projects, but when I need a quick, good-looking flyer or poster I increasingly turn to Piktochart. 
Back to top