Faculty Meeting Agenda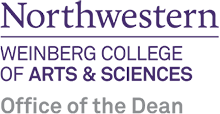 Weinberg College of Arts & Sciences
Faculty Meeting

Tuesday, May 10, 2022
3:00 – 4:00 p.m.
Via Zoom
AGENDA

I. Approval of the Minutes of the Faculty Meeting of February 15, 2022. (Attachment 1)


II. Announcement of retiring faculty.

Art History – Robert Linrothe

Chemistry – Eric Weitz

English – Betsy Erkkila

English – Christopher Lane

French & Italian – Alessandra Visconti

French & Italian – Jane Winston

German – Marcus Moseley

German – John Paluch

History – Henry Binford

Molecular Biosciences – Robert Lamb

Physics & Astronomy – David Meyer

Political Science – Mary Dietz

Political Science – James Farr

Political Science – Benjamin Page

Sociology – Charles Camic

Sociology – Wendy Griswold

Sociology – Carol Heimer

Sociology – Albert Hunter

Sociology – Aldon Morris

Spanish & Portuguese – Patricia Nichols

Spanish & Portuguese – Susan Pechter

Writing Program – Robert Gundlach

III. Recommendation of candidates for Weinberg College degrees to be awarded at the June Commencement.

IV. Proposal to create an opportunity for students to count some courses graded with a P in Pass/No Pass grading basis toward Foundational Disciplines. First reading by Associate Dean Mary Finn. (Attachment 2).

V. Dean's Updates.




 
---
2021-2022 Faculty Meeting Dates
2020-2021 Faculty Meeting Dates
2019-2020 Faculty Meeting Dates
2018-2019 Faculty Meeting Agendas
2017-2018 Faculty Meeting Agendas
Back to top