Faculty Meeting Agenda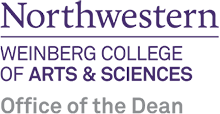 Weinberg College of Arts & Sciences
Faculty Meeting

Tuesday, May 11, 2021
3:00 – 4:00 p.m.
AGENDA
Approval of the Minutes of the Faculty Meeting of February 16, 2021. (Attachment 1)
Announcement of retiring faculty:

Caroline Bledsoe, Professor, Anthropology
Micaela di Leonardo, Professor, Anthropology
Stephen Eisenman, Professor, Art History
Rick Gaber, Professor, Molecular Biosciences
John Hagan, Professor, Sociology
Richard Kieckhefer , Professor, Religious Studies
Carl Petry, Professor, History
Mark Segraves, Professor, Neurobiology
Hendrik Spruyt, Professor, Political Science
Susan Thistle, Associate Professor of Instruction, Sociology
Tai Te Wu, Professor, Molecular Biosciences

Recommendation of candidates for Weinberg College degrees to be awarded at the June Commencement.
Proposal for a Departmental Major in Data Science. Second Reading by Assistant Dean Laura Panko. (Attachment 2)
Summer and Fall Return to Campus planning review.
Dean's updates.
---
2020-2021 Faculty Meeting Dates
2019-2020 Faculty Meeting Dates
2018-2019 Faculty Meeting Agendas
2017-2018 Faculty Meeting Agendas
Back to top