English Professor wins 2018 Elizabeth Dietz Memorial Award
Jeffrey Masten is recognized for his book Queer Philologies
By Rebecca Lindell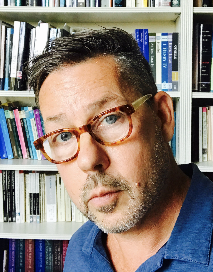 Jeffrey Masten, a professor of English and gender and sexuality studies, has won the 2018 Elizabeth Dietz Memorial Award for his book, Queer Philologies: Sex, Language, and Affect in Shakespeare's Time (University of Pennsylvania Press).
The award, from the journal SEL: Studies in English Literature 1500-1900, is given in alternate years to the best recent study in either English Renaissance literary studies or the best recent study in Tudor and Stuart Drama. Previous recipients include Northwestern's Laurie Shannon, the Franklyn Bliss Snyder Professor of English Literature, who won the award in 2015 for her work The Accommodated Animal: Cosmopolity in Shakespearean Locales (University of Chicago Press).
The judges praised Queer Philologies as the "result of persistent intellectual risk-taking and careful thinking about the relations among queer theory, philology, historical linguistics, book history, and early modern literary studies." Masten's book was selected out of 232 qualifying publications.
An SEL reviewer earlier this year called Queer Philologies "a tour de force of erudition and intellectual wit that maps out a new region of scholarship."
Masten said he was "delighted and deeply honored" by the award. "It's gratifying to see the book in the company of previous recipients whose critical and editorial work I so admire, teach, and am in conversation with," he said.  "It's great to have this recognition of sexuality-studies scholarship in the field."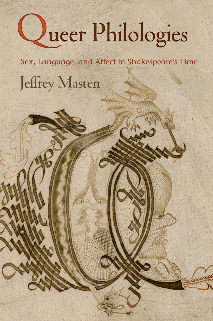 Masten has taught at Northwestern since 1998 and served as director of the University's Gender and Sexuality Studies Program from 2005 until 2008. He is a recipient of the university's highest teaching honor, the Charles Deering McCormick Professor of Teaching Excellence award.
A recipient of fellowships from the National Endowment for the Humanities as well as the Folger and Newberry Libraries, Masten is the author of Textual Intercourse: Collaboration, Authorship, and Sexualities in Renaissance Drama (1997) and Language Machines: Technologies of Literary and Cultural Production (1997), coedited with Peter Stallybrass and Nancy J. Vickers. In addition, he edited the collaborative play The Old Law in Thomas Middleton: The Collected Works (2007), and, with Northwestern colleague Will West, is coeditor of the journal Renaissance Drama.
Back to top